Congratulations Lindsay Kay and Courtney Vachon on completing their requirements and earning their Chartered Professional Accountant designation.
GSE is very proud of the dedication and hard work that Lindsay and Courtney invested into achieving this professional milestone.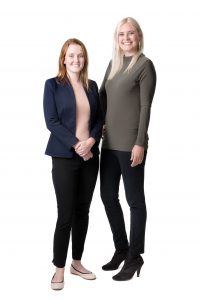 Lindsay earned her Bachelor of Management and Organizational Studies specializing in Accounting degree from the University of Western Ontario. She joined the firm in 2015.
Courtney joined GSE in 2016. She earned her Honours Bachelor of Commerce degree from Laurentian University and Business Accounting Diploma from Fanshawe College.
Both Courtney and Lindsay work out of our St. Thomas office, bringing their professionalism and personal approach to clients in a variety of sectors and industries, working in the assurance, accounting and corporate and personal tax areas.