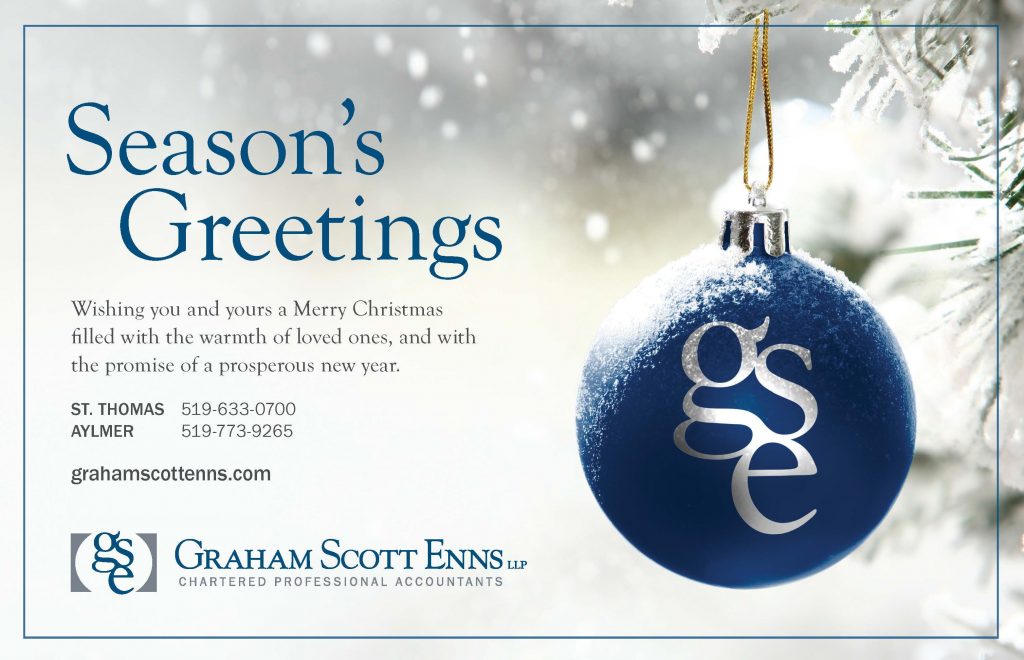 We will be closed at noon on December 24th.  We will reopen on December 29th  and 30th with normal business hours, and will close again at noon on December 31st. We will then reopen on January 4, 2022.
During the period from December 24th, 2021 to January 4th, 2022, for the Aylmer office, items can be dropped off at any time during business hours into the drop-box provided. For the St. Thomas office, from December 24th, 2021 to Dec 31st,2021, please call during business hours, (519) 633-0700, to arrange with reception for dropping items off as the building will be closed to the public.
During the hours of 8:30 am to 4:30 pm on regular business days other than as noted above, information can be dropped in the drop boxes provided at each location. Meetings and times to pick up information are by appointment only.
If you require any assistance, please call our administrative staff or any firm member during business hours.
Seasons Greetings!