The Partners of Graham Scott Enns LLP are pleased to announce the promotion of Jennifer Buchanan, CPA, CA to Partner as of January 1, 2020. We are thrilled to offer this opportunity to such a deserving and accomplished professional. We look forward to Jen's perspective and expertise as she contributes to our continued growth.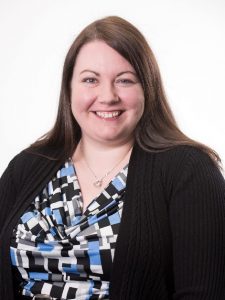 Jen serves our clients with integrity and a progressive approach in the areas of assurance, accounting and tax. She provides professional advice to individuals, privately owned businesses, non-profit organizations, professional practices and municipal governments. She is a skilled communicator who listens with intensity to exceed expectations in our client-focused culture. Jen is a relationship builder with an ability to assess complex matters and offer client-focused recommendations and solutions. Her broad technical expertise in the area of assurance, accounting and tax will serve our clients well.
"We are thrilled to have Jen join our Partnership group here at Graham Scott Enns LLP. Jen has demonstrated a strong commitment to providing our clients with the best in client service and has played an integral role in the career development of many of our staff members. I'm confident she will continue to be a trusted advisor to many of her clients."
– Paul Schneider, CPA, CA, Partner – Graham Scott Enns LLP
Jen earned a Bachelor of Commerce, with Honours in Accounting, from the University of Ottawa in 2006. She became a designated Chartered Professional Accountant, Chartered Accountant in 2010. After nine years in the profession, Jen joined Graham Scott Enns LLP as a Manager in 2015. Since then, she has provided our clients with exceptional service tailored to their individual needs.
Jen is a strategist at heart and provides exceptional leadership to our team. As a leader in our firm, she inspires us by providing training and professional development, building career pathways, recruiting, mentoring and organizational development. We know that, as a partner, she will be able to continue motivating all our staff to provide the best client service.
Jen grew up in Tillsonburg and currently resides in St. Thomas with her husband, Ryan and their daughters, Riley and Erin.
We extend our sincere congratulations to Jen from the whole Graham Scott Enns LLP team.